Court Strikes Family Law Firm's $72,500 "Premium" as Being a Contingency Fee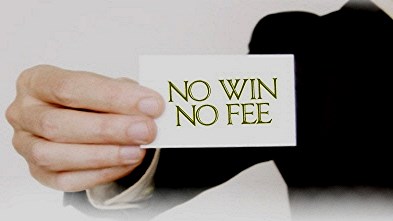 Court Strikes Family Law Firm's $72,500 "Premium" as Being a Contingency Fee
Most of you will be familiar with "contingency fees", meaning the fees a client agrees to pay a lawyer only if the lawyer is successful in the litigation for which he or she is hired.   They are most often used in personal injury matters, with the lawyer's fee being calculated as a percentage of the amount recovered for the client.
But what you may not know is that in Ontario Family Law matters, contingency fee arrangements are prohibited outright. And in a recent decision, the court "undid" an arguably creative approach by a Toronto-area Family Law firm, finding it was a prohibited contingency fee by another name.
In Jackson v. Stephen Durbin and Associates, the husband was involved in a contentious custody battle with his wife over their 6-year-old daughter.   Under the retainer he signed with the law firm chosen to represent him, the husband agreed to pay the lawyers an hourly rate for working on his case, but "with a daily counsel fee for court or tribunal appearances at ten-fold (solicitor's) hourly rate and an increase in fees in the event of a positive result achieved ("results achieved fee")".
About two years into the litigation process, the husband had depleted the retainer funds and began to accrue arrears with the law firm.  After several accommodations and re-negotiations, the husband still owed the firm its fees totaling $132,500.
He challenged the law firm's overall bill, especially the "results achieved fee" of almost $72,500, which had been rendered on a separate invoice.   He claimed this was tantamount to a contingency fee agreement in a Family Law matter, which is clearly prohibited by section 28.1(3) of the Solicitors Act.
After reviewing several prior cases on this point, the court agreed. The Act's wording describes a contingency fee agreement as being one that provides that the remuneration paid to the lawyer for legal fees is contingent "in whole or in part" on the successful disposition or completion of the matter.  The retainer in question stipulated an increase in the event of a "positive result achieved".  As the court put it:
The logical interpretation of that agreement is that the "results achieved fee" is only chargeable if a successful result is achieved.  I find that the language of the retainer agreement combined with the way the results achieved fee was charged (by way of a separate account), confirms the firm's intention that the fee was contingent on the successful disposition or completion of the matter in respect of which services were provided.  As such, the results achieved fee charged by the respondent to the applicant is a contingency fee defined by the Solicitor Act and is a prohibited charge.
In short, the "results achieved fee" was merely a contingency fee arrangement in a creative wrapper.  The court accordingly ordered the law firm to refund the almost $72,5000 "premium" that the husband had been charged.
For the full text of the decision, see:
Jackson v. Stephen Durbin and Associates
At Russell Alexander, Family Lawyers our focus is exclusively family law, offering pre-separation legal advice and assisting clients with family related issues including: custody and access, separation agreements, child and spousal support, division of family property, paternity disputes, and enforcement of court orders.  For more information, visit us at RussellAlexander.com